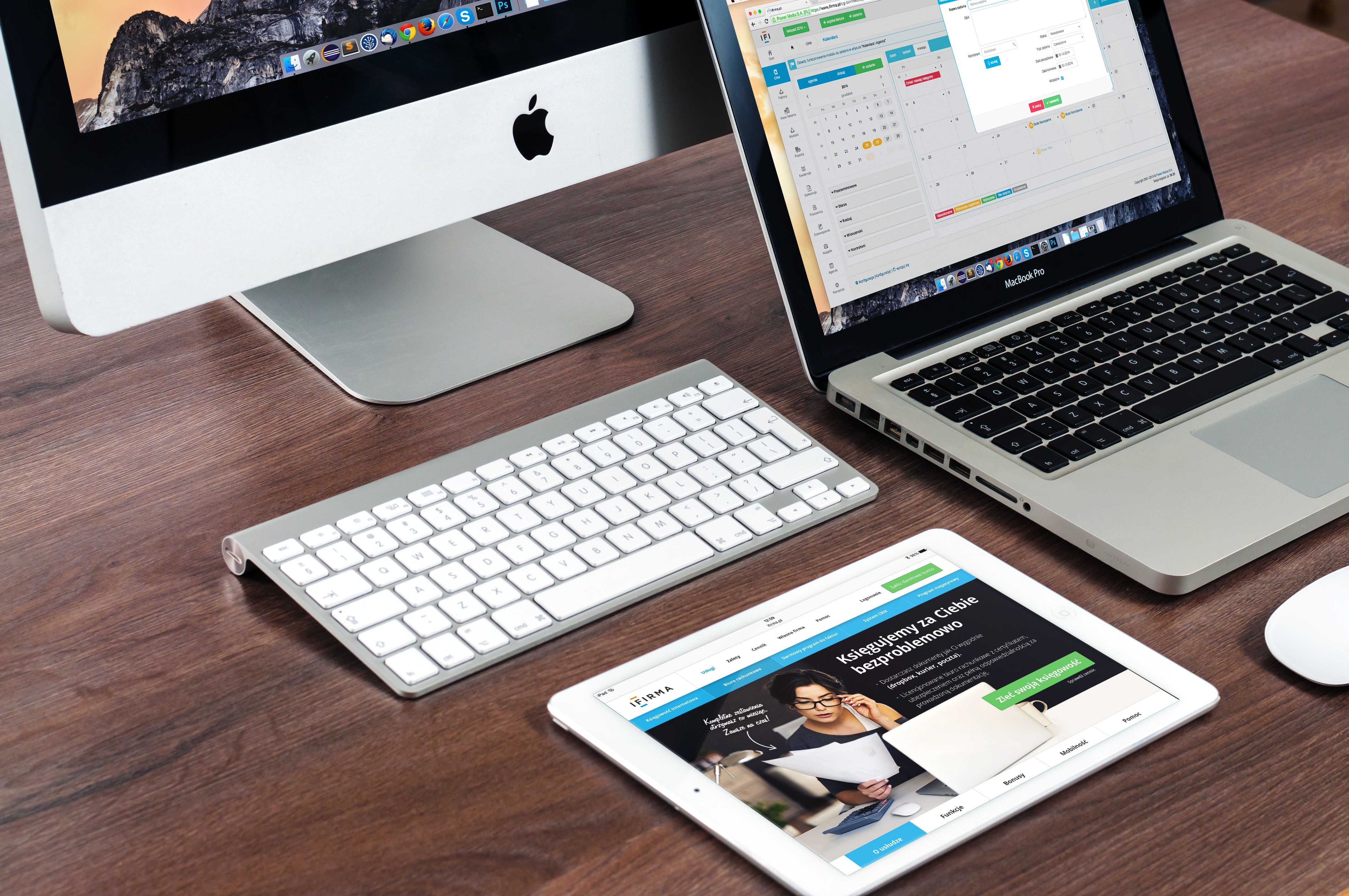 You likely have an impressive product, a skilled team, and a solid marketing strategy, but, truly, your company's most valuable resource is your customers. In this digital age of business, there is a technological tool for virtually every area of your enterprise. One of the most important is CRM, or Customer Relationship Management. At SCS Cloud, our team of specialists endeavors to employ the full scope of cloud-based software available to help businesses succeed. We create customized solutions for our clients. Of course, to know what you need and want for your CRM system, you need to first understand what this program actually is. Read on to learn more about CRM.
The Basics
CRM software aggregates sales information, tracks engagement, and compiles all other relevant customer information into a single, streamlined database. CRM systems and solutions are designed to help organizations better understand their customers and optimize their interactions with them. These tools can assist you in addressing your customers' needs and enhancing profitability through social media, sales, and marketing services. CRM operations can benefit all types of companies. Small- and medium-sized enterprises (SMEs) can use it to build awareness among potential customers, while large corporations with established client bases can implement it to better manage their existing relationships.
The Four Components of CRM
Since managing customer relationships is a complex task, CRM is actually composed of four different types of software. These include:
Marketing. A company's connection with its customers begins with marketing. CRM tools help an organization deliver the right message to the right person at the right time. With the vast information and insights collected by CRM, companies can inspire customers' decisions and actions. For example, if your CRM database indicates that a customer tends to buy a particular product, you could send that person an individualized mailing about it. This both demonstrates that your company cares and has a higher likelihood of succeeding as a marketing tactic. In addition, CRM software's cross-platform database can allow you to deliver a consistent and relevant experience through all media. This system also tracks marketing performance, so you can see what was productive and make better strategic decisions. The marketing features involved enable businesses to personalize customers' experiences and create impassioned advocates.
Sales. Once you've captured a customer's interest, you'll want to complete transactions with him or her, as well. This is where the sales features of CRM come into play. Sales management is an essential part of CRM tools. This aspect analyzes your customer database and provides real-time insights, alerting you to opportunities you might have missed. It also tracks your sales numbers, allowing you to easily identify revenue-generating options. Especially with a cloud-based CRM, this component can allow your sales team members to stay on the same page with each and every customer.
Social. Online social media platforms such as Facebook, Twitter, Yelp, and more can help your business find and keep clients. CRM tools can help you leverage the power of social media to develop deeper relationships with your customers. Using your advanced database of customer information, as well as automatically generated analytics, you can deliver more targeted content. Customers will be much more likely to respond to posts, photos, and discussions that relate to their specific experiences with your company. A comprehensive CRM program supports this kind of beneficial segmentation.
Service. The final facet of CRM is, in many ways, the very heart of customer relationship management: service. To sustain loyal customers, organizations need a proactive and integrated customer service approach. CRM tools can help you identify and maximize various channels to help you find, address, and enhance service opportunities. For example, virtual assistants can pull up customer profiles to tailor their help to a particular client's exact needs and preferences. Basically, CRM will allow every employee of your business to know your customers better, and utilize this data to serve them.
CRM By the Numbers
Key statistics on CRM can help you better understand this software. Consider the following data:
CRM is a burgeoning business. According to Forbes, "The latest enterprise software forecast from Gartner shows Customer Relationship Management (CRM) increasing to a $36.6B worldwide market by 2017, a significant increase from the $20.6B forecasted in [the first quarter] of this year."
Customer service is a vital component in the contemporary business world. Business 2 Community reports: "according to the 2012 Global Customer Service Barometer, conducted by echo for American Express, 'three out of four consumers say they have spent more with a company because of a history of positive customer service experiences. Conversely, in 2012, over half (55 percent) of consumers who participated in the study intended to conduct a business transaction or make a purchase, but decided not to based on a poor service experience." Clearly, customer service can make or break your company, so having the right software is paramount.
CRM is a proven, worthwhile investment. Based on a recent study by Nucleus Research, "CRM pays back $8.71 for every dollar spent… companies continue to make new investments in CRM to take advantage of new analytics, social collaboration, mobile, and other capabilities—and with good reason."
CRM is one of the most effective, fastest growing types of software on the market today.
Benefits
CRM is a multifaceted software that offers myriad advantages. A few of its primary benefits include:
Enhanced customer satisfaction and loyalty, thus helping to ensure continuous betterment of online and word-of-mouth reputation.
A defined, personal approach that improves customer interactions and builds a strong brand for your business.
Detailed, personalized data analyses, reports, and projections to help you better manage your company's activities.
Increased sales through better anticipated of customer need based on historic trends.
Higher revenues through identification of profitable and non-profitable areas.
Ultimately, the businesses that boom are those that deliver true value to their clients. CRM helps you do so, thereby enhancing every aspect of your company.
Types of CRM Solutions
Customer relationship management is essential when you're running a business, so organizations need to find CRM tools and solutions that fit their needs. There are four types of CRM solutions available to you:
Outsourced solutions. If you do not have the in-house resources to run your customer relationships from scratch, there are a variety of application service providers that can help you implement this solution efficiently. However, these may not fit your business's particular niche or design very well, especially if you go with a lower-cost outsourced provider. In addition, it might be difficult to make necessary adjustments or configure your CRM to suit your customer's changing needs.
Off-the-shelf solutions. There are premade software applications that contain CRM applications in their existing packages. For small businesses, this type of solution can be the cheapest option while you gear up for more optimal operations. However, there are typically notable tradeoffs on functionality for convenience and price. The off-the-shelf software has certain limits, so it ma not be worth the hassle for your business.
Custom software. Most businesses have particular needs and preferences when it comes to communicating with and assisting their customers. After all, one of the advantages of CRM is that it can help you build your brand and reputation. Fortunately, consultants and software engineers, like the experts at SCS Cloud, are available to help you customize your CRM system. We can help you determine and fulfill the specific functions you need from your custom software so you can maximize this option.
Managed solutions. This is a combination of custom software and outsourced solutions that involve renting a tailored package of CRM solutions. Managed solutions involve working with an outsourced, specialized firm that has a true investment in your business's success, and is able to adjust the software to your needs. For these reasons, pursuing this option with a company such as SCS Cloud could be the best of all possible worlds for your company's CRM.
We can help you explore your CRM possibilities and decide which kind of solution may be right for your business.
Getting Started with CRM
Are you ready to see what CRM can do for your company and its clientele? Our team is here to help you make the most of this software solution with the power of the cloud and the skill of our seasoned specialists. Each company's customized software is different, but we typically follow a series of steps when we begin to configure CRM for our clientele. These include:
The consultation. SCS Cloud offers free consultation appointments to learn more about your company, provide more information about our services, figure out how cloud-based business management technology fits into your goals, and begin our partnership. This will be the first of many appointments to go over our comprehensive consulting plans for your company.
Choosing a software platform. We typically recommend NetSuite or Salesforce. In some circumstances, we may recommend an alternative platform, since our team is well versed in many. However, whichever platform we use, remember that these will simply be the foundation for our customized programming. In addition, in rare cases, we might create applications from the ground up.
Utilizing your existing social media platforms. Before you delve into CRM software development, we can help you first analyze and leverage your presence on existing social media platforms such as Facebook, Twitter, and Youtube. We will build your custom CRM system to enhance your current success with these social media.
Mapping all of your customer touchpoints. As part of planning for your CRM solution, we can help you map your customer touchpoints or places at which your company tends to interact with its clients. Our specialists can identify the data provided by each touchpoint. This will help your team understand your customers' expectations on all possible channels so you can target and optimize your content.
Designing your "social stack" according to your objectives. The SCS Cloud specialists and consultants take it upon ourselves to understand the matrix of software and services that your organization will need in order to reach your customers better and achieve your objectives. This may involve mapping software to the service that you want to provide. We will collaborate with you to establish the CRM data sets you need, which could include your customer base, data storage and management, analytics and visualization, and third-party data sources.
Custom-developing your CRM. This is the point at which the SCS Cloud team works its magic with your CRM. Our experts have the technical and business savvy to accommodate any business's needs and assist you in attaining your objectives.
Implementing the solution. One of the many reasons we recommend cloud-based software is that it is typically simple to implement. Once we've put the finishing touches on your customized CRM, we'll help you put it into place so you can begin enjoying its advantages.
Providing training and support to your company. The SCS Cloud team will be here for you as you begin using your CRM. We can educate your employees about how to use it, rapidly respond to any problems you run across, answer any questions you may have, and help ensure that your new CRM runs smoothly.
Find Out More About CRM
SCS Cloud can help you unlock the power of CRM for your company. Contact us today to learn more about our services or schedule your first consultation.