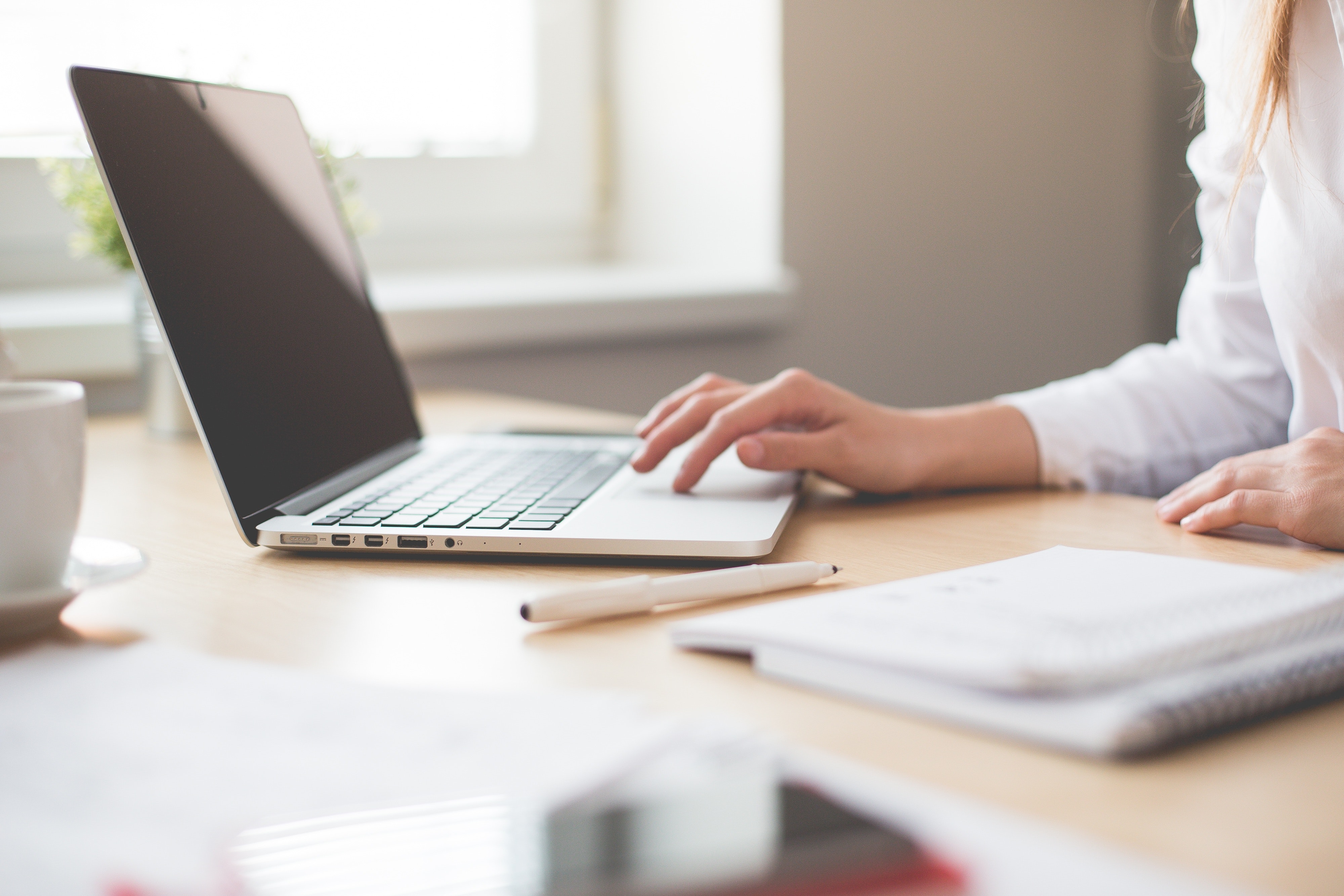 What is your company's most valuable asset? Is it your inventory? Could it be your intellectual property? What about your client list? As vital as all of these are, they aren't the right answer. No, your company's most precious resource is your staff. The people who stock your inventory, develop your intellectual property and contact your clients hold your enterprise together. Your team is the bedrock of your business, without which all other aspects would crumble.
HR often gets overlooked when it comes to business management or state-of-the-art software. This couldn't be more misguided, since, as we've established, your human resources are incredibly important. You're doing your company, your employees, and yourself a disservice not to organize and administer as effectively as possible on this front. Fortunately, NetSuite recently announced SuitePeople, the streamlined, cloud-based HR management software you'll soon be using to handle every facet of your human resources.
At SCS Cloud, our team of specialists stays on the cutting-edge of cloud-based technology. As such, this series of blogs will bring you up to speed on everything SuitePeople. In this first installment, we'll go over the basics of HR management so you can better understand the power of this new program.
Defining "Human Resources"
You've probably heard the term "human resources" or "HR" thrown around. If you've ever applied for a job, had a personal emergency at work, or petitioned for a promotion, you've interacted with this department. However, even many business owners are unsure of its essential functions and crucial purpose.
As Investopedia notes, "human resources" is a century-old phrase: "John R. Commons, a pioneering economist, first coined the term 'human resource' in his book 'The Distribution of Wealth,' which was published in 1893." Since then, the concept has evolved considerably. At first, the goal of HR was "to address misunderstandings between employees and employers," a sort of professional cleanup crew in the workplace. Today, this department is the heart and lifeblood of any enterprise, "charged with finding, screening, recruiting, and training job applicants, as well as administering employee-benefit programs." Any executive who ever tried to run a business without qualified, trained employees knows just how important these duties are.
There are many common misconceptions about HR. One of them is that this division only matters for big companies with hundreds of employees. As Investopedia explains: "a human resources department is an essential, if not critical, component of any business regardless of the organization's size." In addition to "play[ing] a key role in helping companies deal with a fast-changing environment and the greater demand for quality employees," HR is "focused on maximizing employee productivity and protecting the company from any issues that may arise from the workforce." These tasks are imperative, whether you run a small business or a major multinational corporation.
Hmm…HRM?
Now that we've clearly defined human resources, there's one other phrase you'll need to know as you embark on your journey with SuitePeople. You'll probably see the acronym "HRM." This stands for "Human Resource Management." Inc. magazine defines it as "the term used to describe formal systems devised for the management of people within an organization." Inc. also defines the fundamental aims of HRM: " 'to acquire, develop, and retain talent; align the workforce with the business; and be an excellent contributor to the business.'" These goals have become even more important to companies lately. Inc. explains that, while HRM has been undervalued throughout history, "in recent years, recognition of" its value and contribution "to a company's overall health has grown dramatically." Software to conduct and enhance HRM has rapidly advanced in tandem.
Without a thriving, well-managed HRM system, your business could be stuck with a lazy, unqualified, unproductive, and conflicted staff. This type of workforce could not only damage your productivity, but it could sink your enterprise entirely. Of course, in contrast, a properly administered HRM plan could bolster your business, boost employee morale, and skyrocket your profits.
Why Go Digital?
Can't you just conduct your HRM in person and on paper? As expert cloud consultants and business software programmers, you can probably predict our answer, but, of course, it is a resounding: "no!"
The logistics of trying to run payroll, recruit prospects, hire new staff, fire underperforming employees, promote team members, monitor employee productivity, and more simply can't be successfully run without computer assistance. Even with the aid of software, if you're relying on email, Excel, and Word to keep your entire HR department together, you'll likely run into some issues. Software designed exactly for these duties is your best bet.
Furthermore, HR is inextricably connected to virtually every other function of the company. For example, your accountants likely need access to payroll to run your company's books, your legal team will need to stay up to date with employee records, and, of course, you'll need to track employees' productivity in every division to determine who should be promoted. SuitePeople's cloud-based system easily integrates multiple applications, so you can instantly, securely share data between ERP (Enterprise Resource Planning), CRM (Customer Relationship Management), and other programs.
SuitePeople Simplified
NetSuite debuted SuitePeople not long ago, in April 2017, so many still have questions about what exactly it is, what features it includes, and what it can do for their businesses. As a PR Newswire press release from SuiteWorld 2017 explains, SuitePeople, is "a new core human resources (HR) offering natively built on NetSuite's unified cloud suite." Basically, this means that, rather than being a separate program, HRM features are now available within NetSuite's existing software. This is a groundbreaking development, because, as the press release highlights: "NetSuite is the first and only cloud ERP suite to give businesses a single platform to manage mission-critical business processes across ERP, Customer Relationship Management (CRM), Professional Services Automation (PSA), omnichannel commerce, and now HR." This makes SuitePeople truly unique in the HRM software market.
SuitePeople offers all the attributes typical HRM software would, such as position management, compliance checks, employee data tracking, and payroll. In addition, SuitePeople provides bonus features, such as advanced analytics, intuitively designed dashboards, a streamlined Employee Center. These outstanding components would be impressive on their own, but the true hallmark of SuitePeople is that it seamlessly, naturally integrates with all other NetSuite software functionality. With this offering, NetSuite has raised the bar for HRM and markedly enhanced the power of all its related programs.
Find Out More About SuitePeople with SCS Cloud
Have we piqued your interest in SuitePeople? Are you ready for a cloud-based HRM software? Contact SCS Cloud today to schedule your free consultation and stay tuned for many more details in our Spotlight on SuitePeople blog series.