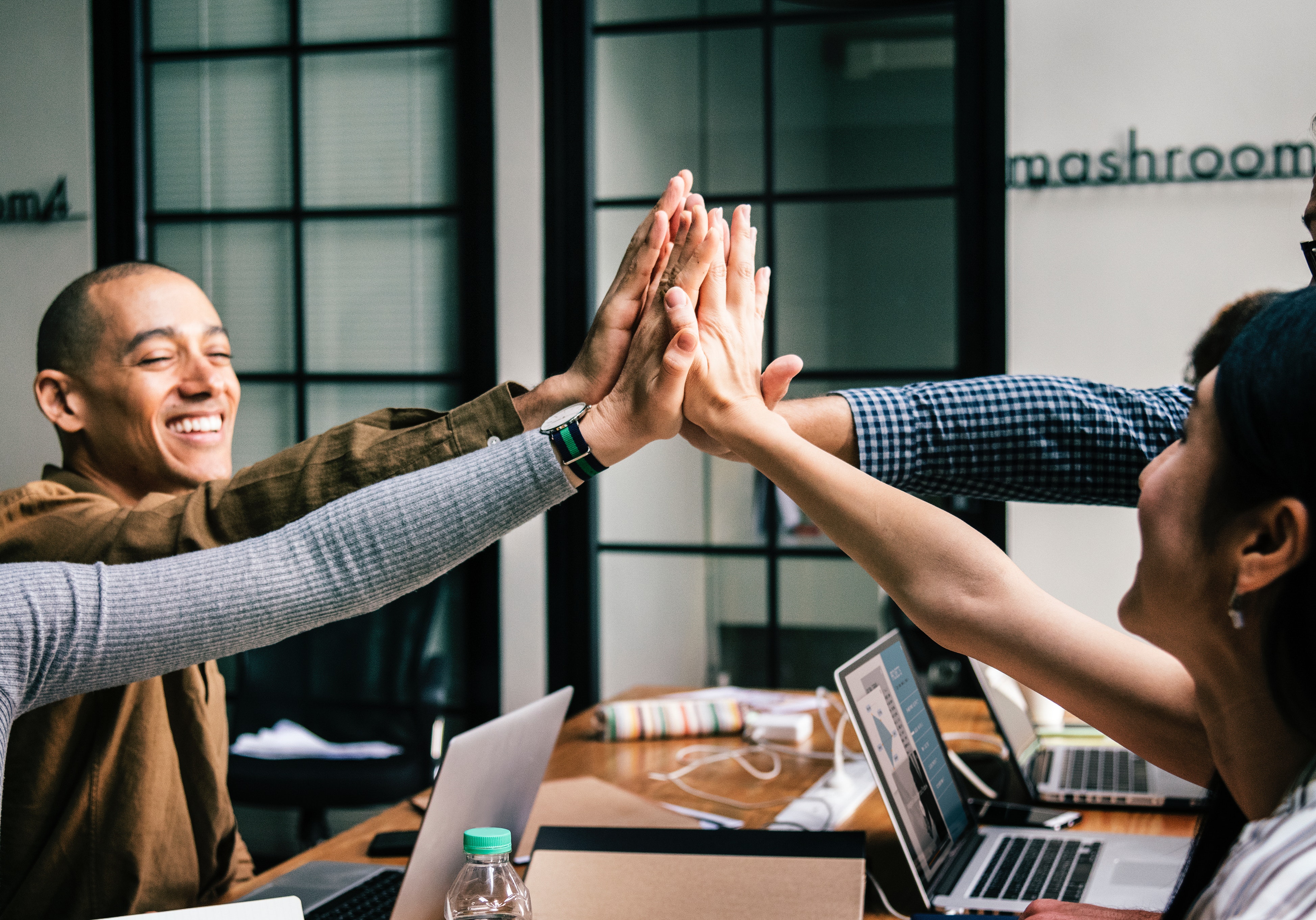 You've taken the plunge and decided to switch to cloud-based business software. You've consulted with an expert team (such as our specialists at SCS Cloud). You've worked alongside professional programmers to custom develop an innovative, individualized design for your software suite. You should be ready to rock and roll with your new bundle of advanced business applications, right? Not so fast.
The final, crucial step in making the transition to cloud-based software, or even upgrading the system you already have in place, is implementation. Unfortunately, this phase of programming is often overlooked, despite how integral it truly is. In many cases, clients ignore implementation because they don't fully understand what this highly technical process entails. To speak metaphorically, forgetting to implement properly would be equivalent to choosing a bakery for your birthday cake, picking out the exact flavors you want, working with the baker to design every line of frosting, and then forgetting to pick it up on the day of your party or, worse yet, driving it home strapped to the roof of your car.
Done properly (and with adept assistance), implementation can be a simple, streamlined process. However, disregarded or done sloppily, it can be an absolute disaster, akin to frosting all over your windshield. So, you know implementation is key, and you know you need to team up with cloud computing connoisseurs like ours, but what do you need to do to get all set up for this significant step? Proper preparation is important part of the implementation process. In the following log, we explain how you should prepare to implement your new and improved cloud-based business software suite.
Finish Designing Your Cloud-Based Software Suite
Of course, you need to have software in order to implement it. Fortunately, our team of experts at SCS Cloud is here to help you choose a software suite (we typically recommend the leading set of applications from NetSuite) and adjust it to your specifications. Your customization process should be complete before you move on to implementation. Knowing exactly what you'll be working with will help our team (and yours!) better plan for the next pivotal phase.
Understand What Implementation Involves
To successfully get ready for implementation, you should fully comprehend the basic components of this computerized process. Since it can be a technically complex procedure, some explanations of implementation can become quite convoluted. Search CRM defines it simply: "in an information technology (IT) context, software or hardware implementation encompasses all the post-sale processes involved in something operating properly in its environment, including analyzing requirements, installation, configuration, customization,
running, testing, systems integrations, user training, delivery, and making necessary changes. The word 'deployment' is sometimes used to mean the same thing." Implementation includes a variety of steps, but in its most fundamental form, it is the process of making your
state-of-the-art software usable and optimal for your company. For more information on exactly what happens during each step of implementation, check out our educational blog, NetSuite Implementation 101.
Purchase the Hardware You Need
SCS Cloud's dedicated team of specialists will deliver on all your software demands, but you may also need to acquire some new hardware to run your cutting-edge applications. One of the main advantages of the cloud is that it limits the need for bulky, expensive servers and drives. However, it would be foolish to try running the latest and greatest software applications on outdated, sluggish computers that can't keep up with their lightning fast speed. Our consultants can help you choose affordable, appropriate hardware to suit your needs and preferences. You should buy and set up this equipment before beginning the software implementation process.
Talk To Your Team About the Transition
Chances are, your staff uses your business software on a regular basis. Switching to a cloud-based model, or upgrading your existing platform, will likely affect everyone, from the
most senior executive to the newest employee. The new software suite will change the way they access client data, do payroll, process bills, send out invoices, check messages, coordinate their activities, and more. Although it may be tempting to get wrapped up in the high-tech side of implementation, it's also important to consider the human element of deployment.
In preparation for this process, we recommend that you meet with your team and tell them you've chosen to transition to a new cloud-based software suite. It's wise to explain your reasoning for doing so and highlight the benefits of the system you've picked out. You should also be honest and realistic about the fact that implementing and learning to use these new applications will require adjustment. We recommend that you emphasize the fact that, although it may require extra effort in the short-term, upgrading to cloud-based business software will ultimately make it easier for all involved to do their jobs.
You should also provide your team with the particulars of the implementation, such as when it will occur, what will generally be involved, and how they can expect their departments to be impacted by this process. SCS Cloud's implementation specialists will provide you with this specific data so you can plan and communicate with your team accordingly.
Assign a Point Person to Partner with Software Specialists
As the saying goes, too many cooks spoil the stew. Similarly, too many executives and managers can spoil a software implementation. Of course, our team is happy to answer any and all employees' questions and address their concerns. However, in terms of organizing this
process, it's typically ideal to pick one or two people to lead and liaise with us on implementation. Deploying a software suite involves managing a variety of moving pieces, so it's best for both our team and yours if we can focus on the implementation, rather than dividing our attention amongst a dozen curious clients. Furthermore, picking a point person to head up this project allows the rest of your staff to carry on with their work, trusting in their colleague to cooperate with our experienced consultants.
Create an Implementation Calendar
Performed properly, implementation doesn't have be a lengthy ordeal, but it's always helpful to estimate the time needed to complete the many tasks involved in this process. In addition, while the SCS Cloud implementation team will work to minimize any disruptions to your business operation, there may be a short period of time during which your data, communication systems, and other computerized resources become temporarily unavailable. Our specialists will sit down with you to work out a schedule that suits your needs and allows us to execute the implementation flawlessly. With this agenda in place, you'll know what to expect during this process, allowing you to prepare for every aspect of it.
Determine Which Data You Really Need
A major benefit of cloud-based business suites like NetSuite is that they operate a variety of vital business applications from a single data source. This means that, during the implementation phase, we'll need to transfer relevant information to your new system. The data we provide will influence how every program on your platform runs, so it's important to include critical details, but leave out unnecessary input that would just muddy your analyses. The SCS Cloud's skilled implementation team will conduct the actual transfer of data, but first, you'll need to decide which information truly matters to your business, and which data you can leave behind in your outdated system.
Our capable consultants are available to help you with these choices, but ultimately, they are yours to make. In preparation for your implementation, you should take a good, hard look at your files to figure out what should stay and what should go. Think of it as a good "spring cleaning" for your company's databases! Removing extraneous information and singling out the data points that truly matter can helps to streamline your workflows even further in your new software.
Consider Which Complementary Applications You Want to Keep
While a comprehensive suite of applications like NetSuite offers virtually all the software you need to successfully run an enterprise, we recognize that many of our clients want to keep some of the applications they've grown accustomed to. In many cases, these programs can actually complement cloud-based business software quite well, but with one caveat: they must be properly integrated with it, so that the two can share information easily. SCS Cloud's sophisticated implementation specialists can make diverse applications compatible during the
implementation process. In preparation for this, you should make a list of the applications you'd like us to align to your new software suite.
Start Software Training In Advance
As well as communicating with your team about the software shift and keeping them abreast of the implementation schedule, you can help prepare them for deployment by getting a head start on their technological training. As the Houston Chronicle's article on this topic points out, "if employees are not prepared to operate and take full advantage of new resources, implementing new technology can be counter-productive. Employees who don't know how to use new equipment or software are likely to become less productive...unless they receive proper training that prepares them for the technological change." While more in-depth education on your new cloud-based business software will take place later on in implementation, it's never too early to get your team acclimated to your new system with demonstrations, brochures, and videos. SCS Cloud provides an array of support and training services to help you and your staff learn to make the most of your system.
Are You Getting Ready to Implement Cloud-Based Business Software?
As Alexander Graham Bell once said, "before anything else, preparation is key to success." At SCS Cloud, we want your state-of-the-art cloud-based business software to be a smashing success. We're here to help you prepare for and execute this essential step. Contact SCS Cloud today to learn more about implementation and schedule your free consultation.