Employee Spotlight - Joshua Bone
Vice President of Professional Services
Joshua Bone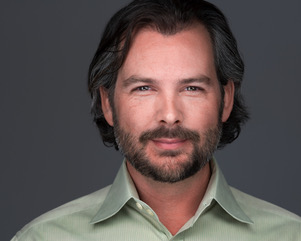 Joshua Bone joins SCS Cloud as the VP of Professional Services. His path to the consulting space is unique in that he got his start as a NetSuite customer! In 2005 he began working as a financial manager for a barcoding/point of sale company. The company's growth was restricted due to antiquated technology and software systems. After a lengthy evaluation process, NetSuite was chosen as the ERP. He worked alongside NS professional services to stand up NetSuite for the company. A few months later the company saw an opportunity to spin off a portion of the business and he ran the entire implementation. He continued to support these businesses and helped them achieve enormous growth until his departure in 2008.
In 2008 he started his own NetSuite consulting practice focusing on delivering maximum value. By 2009 his services were sought by a variety of NS partners to assist with extremely complex implementations and integrations. He's spent the past 10 years as a trusted advisor and consultant.
What he enjoys most about NetSuite is its ability to accommodate customers of all shapes and sizes. He has extensive experience with VC/PE firms as well as acumen in M&A environments. He's worked in a variety of verticals including but certainly not limited to F&B, Aerospace, Manufacturing, Automotive, Hardware, Software, PS Orgs, NPO, and Alternative Energies. He spent the better part of the past 7 years in the Oil and Gas space and led the charge on building out a verticalized edition of NetSuite for OFS customers. One of those customers started very small, as a single entity, and within 5 years had grown to a dozen subsidiaries ahead of their IPO. Post-IPO, he led the effort to migrate a large manufacturing company after an 800m+ acquisition from SAP to NetSuite in the span of 6 months.
Since joining SCS Cloud in April of 2020, his impact has already been felt across the organization. His primary responsibility at SCS Cloud is to ensure NetSuite delivery is truly best in class. He works across all areas of the organization serving as SCS Cloud Vice President of Professional Services. Joshua is focused on customer success and ensuring they achieve results. Working alongside such a talented group of developers, solutions consultants, and project managers at SCS Cloud allows him to focus on improvements within the organization which will no doubt have a positive impact on the customers we serve today as well as the future.